Well, I bought a brand new Kenmore 167 stitch computerized sewing machine today and I LOVE it!!!
I was a little worried that maybe it would be too hard for me, but I brought it home, watched the video a few times, and pulled it out. I had no trouble winding the bobbin, loading the bobbin, or threading the machine.
I decided to make a simple project that I was drawn to when I was searching the Internet earlier this week. It's a purse organizer, and I found the free pattern here:
http://thegivingflower.de/?page_id=78
Here's my new machine, and my new purse organizer in the open position: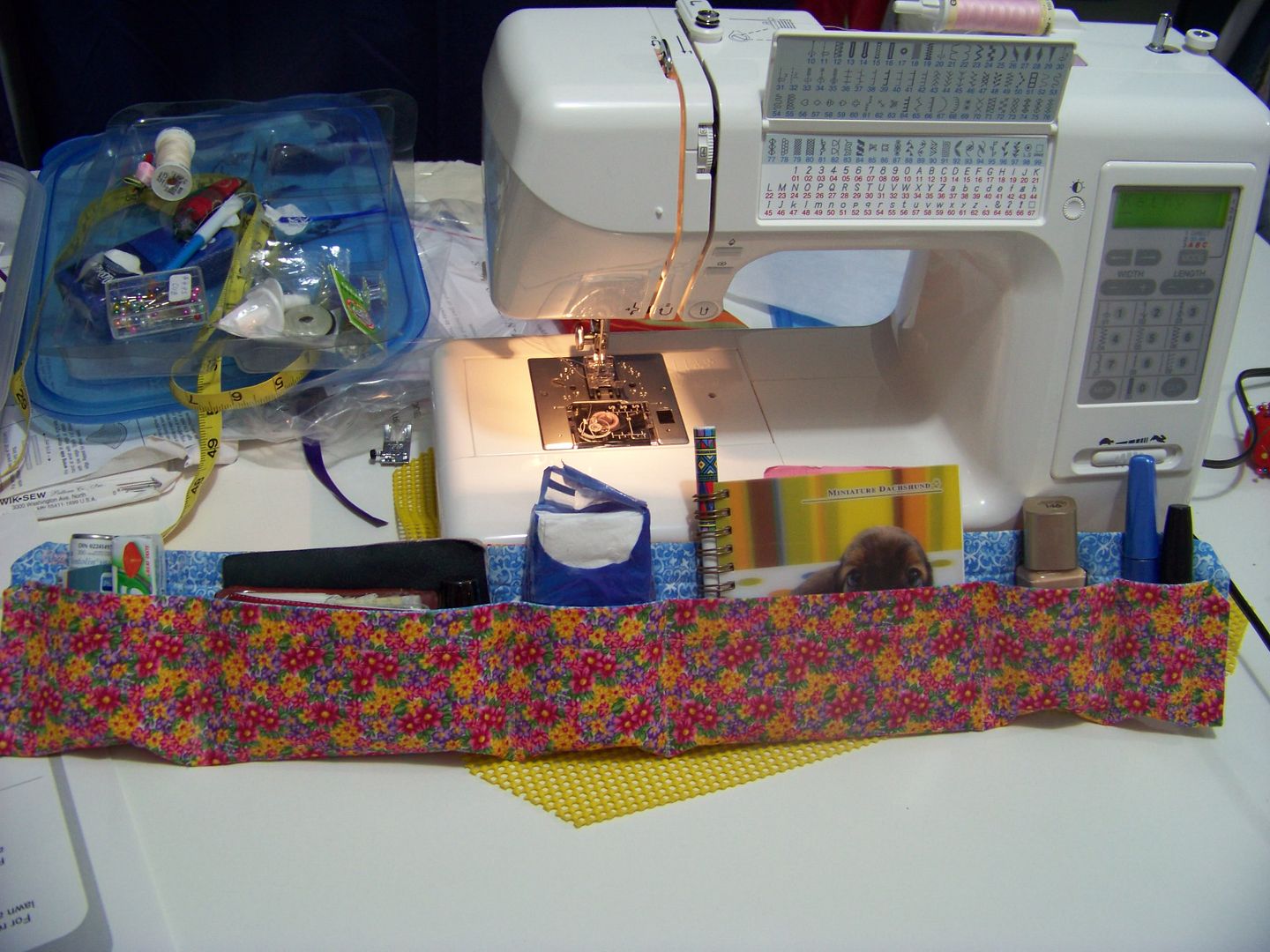 And here it is, all wrapped up and ready to go. I can't believe how much I can pack into it!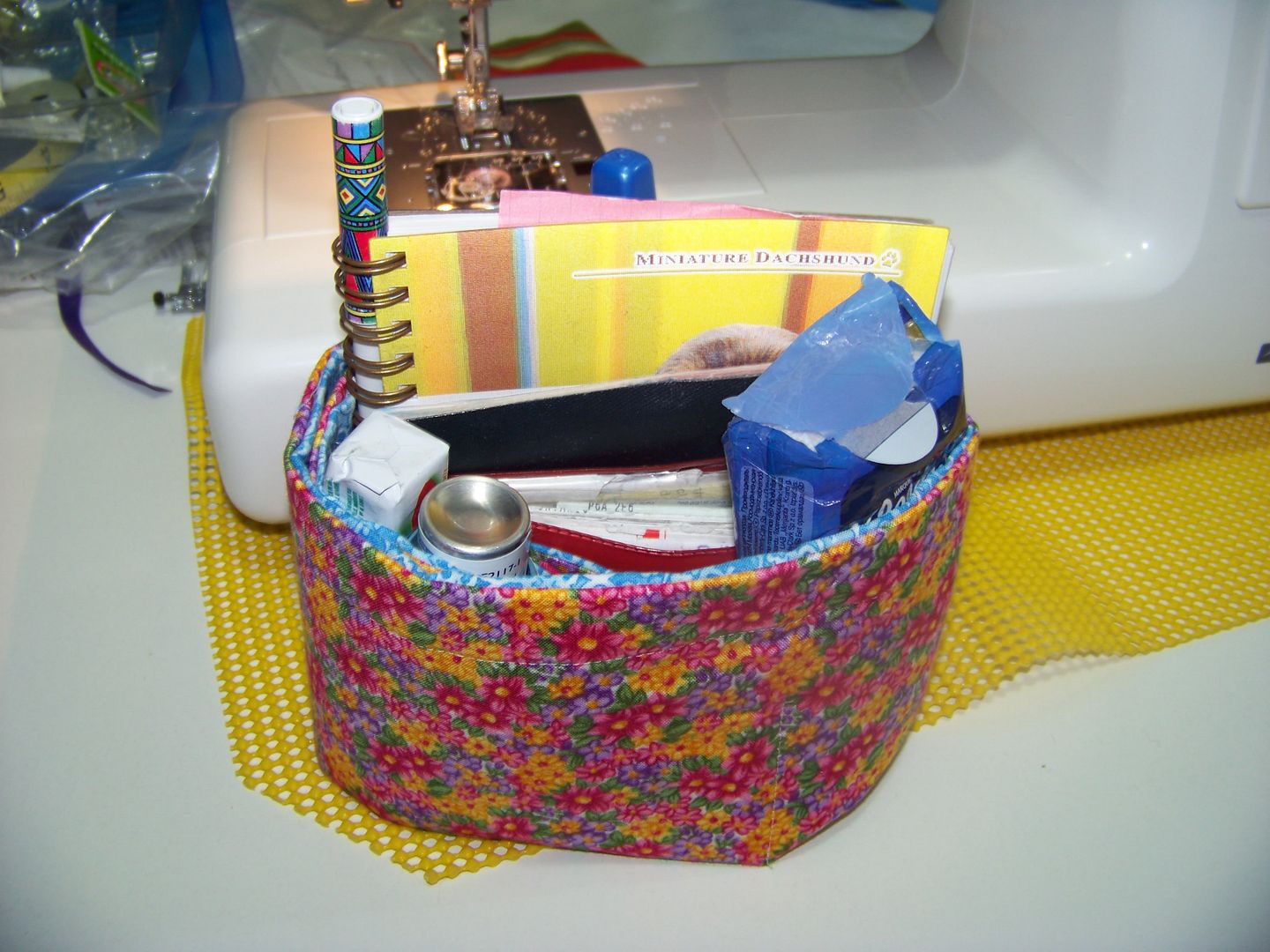 I even monogrammed my name onto this, but I used a light pink thread because I didn't want to mess up if I made a mistake, so it doesn't show up in the pic. I can see it in real life though.
I had to switch to the satin presser foot and I was a bit stressed out over trying, but it worked out fine and was super simple to switch feet.
I bought a ton of bobbins and extra needles, and even though this machine came with 10 feet, I bought a walking foot...the only foot that wasn't included.
I'm really happy with this machine and I'm really looking forward to learning how to sew on it.
Woohoo!
LOL.